About Koh Samui
Koh Samui Island
Koh Samui is located in the Gulf of Thailand.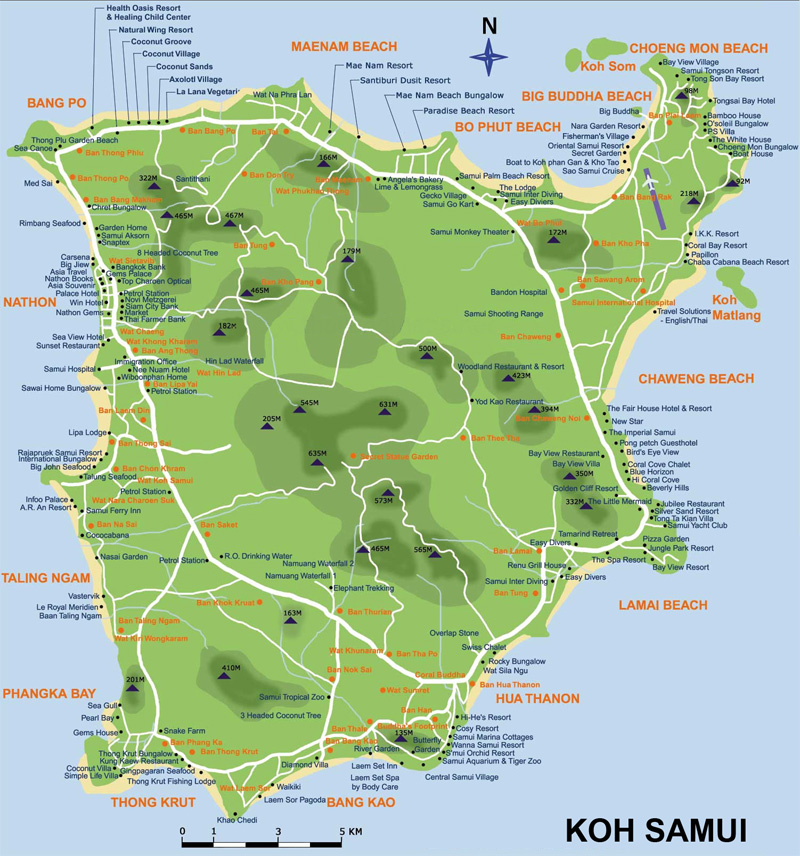 The island is a district in the Surat Thani province. Samui is divided into seven "Tambon" or sub districts : Maenam, Bophut, Maret, Taling Ngam, Namuang, Lipa Noi and Angthong.
Koh Samui has been a backpackers destination since late 70's. Today, tourist from the whole world go to this easygoing "paradise". It is surrounded by more than sixty other islands, some small and inhabited, some are larger such as Koh Phangan and Koh Tao.
Other popular destinations in the area are: Koh Nang Yuan (next to Koh Tao) and the Angthong National Marine Park.